Equipping your home with a high-efficiency heating system can make all the difference during the winter months. North East Air Conditioning, Heating & Plumbing specializes in diagnosing, repairing and replacing heaters and furnaces. From routine maintenance to full replacements, our team of licensed technicians is dedicated to providing you with exceptional heating services to keep your family comfortable during the cold months. (For commercial HVAC, click here.)
Maintenance & Repairs
Avoid costly heating system and furnace replacements. By scheduling a seasonal inspection of your home heater, specialists can find problems before they turn into major and costly system replacements. Keeping your heating system in tip-top-shape can ensure optimal performance during the frigid months, in addition to keeping your monthly bill low.
Unsure if your heating system needs to be replaced? Contact us today to assess your service needs. Our experienced technicians are on standby to perform a thorough evaluation of your heating equipment.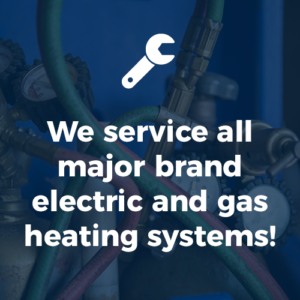 Our heating services include:
Furnace repair and replacement
Furnace tune-up
Electric heat repair and replacement
Carbon monoxide checks
Gas leak prevention & fixes
Heat pump services
Our Heating & Cooling-Related Contracts
HVAC Maintenance Agreement
One heater/furnace preventative maintenance inspection and one A/C preventative maintenance inspection.
Need Heating Help?
Our friendly, experienced technicians are standing by.