Business owners and property managers in the San Antonio area have trusted North East Air Conditioning, Heating & Plumbing with their HVAC/mechanical needs since 1971. Our team's experience with a wide range of facilities and equipment means we can address your concerns with skill and speed. North East's professionals have seen it all and understand the potential impact that HVAC issues can have on your business. We pride ourselves on serving your business' needs as we would our own: Quickly, professionally, and with unmatched quality.
HVAC Design and Installation
North East designs and installs high-performing, efficient HVAC systems. We can complete turnkey projects from initial design through installation and maintenance.
Whether new construction or renovation, the heating, cooling and ventilation systems must be correctly designed to meet new usage requirements. North East will analyze load and size requirements and recommend the right type and size of system for the space.  And we will ensure that you get the most cost-effective design and commercial HVAC installation plan for your needs.
North East technicians are trained and certified, so you know we're qualified to handle commercial HVAC installations. Our team is knowledgeable and experienced, and our commercial HVAC installation projects are overseen by skilled field supervisors who ensure that every project is completed to your satisfaction.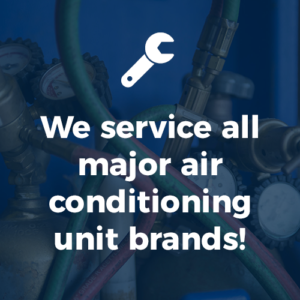 Maintenance & Repair
Regular maintenance of your HVAC systems helps keep everything operating at peak efficiency, reducing the potential for a breakdown and prolonging the life of your machine. You can expect an honest assessment and expert recommendation on your particular problem.
If your system is in need of repair, our team will review your options, helping you make the best decision. North East's friendly professionals work quickly to get your business back on track with minimal disruption.
We commonly serve the following needs for Commercial equipment clients:
Our comprehensive air conditioning services include:
HVAC inspection
HVAC troubleshooting, maintenance, and repair
HVAC installation
Refrigerant charge
Indoor air quality evaluation
Ductwork installation and repair
Service Contracts
In an area like San Antonio and the surrounding cities, optimal HVAC operation isn't just nice to have — it's critical for a business. An underperforming commercial HVAC unit impacts employees, customers, and your bottom line.
Service Contracts are a convenient, cost-effective way to maintain, monitor, and optimize your equipment all while having a direct line to an expert in your commercial system if an issue ever does arise.
Who We Commonly Serve
Professional Offices
Retail
Churches
Restaurants
Medical and Dental Practices
Plants and Manufacturing Facilities
Warehouses
Theme Parks
Need Air Conditioning Help?
Our friendly, experienced technicians are standing by.