North East Air Conditioning, Heating & Plumbing offers an array of air conditioning services to keep your home cool and comfortable during the Texas heat. Whether it be a new system, repair, or a tune-up, our technicians will provide you with a thorough and honest evaluation of your unit to help you make the right decision for your home. (For commercial HVAC, click here.)
AC Installation
We understand that replacing your air conditioning unit can be overwhelming. That's why North East Air Conditioning offers free second opinions to help ease your worries. Our certified technicians will perform a comprehensive analysis of your unit to determine if your system is ready to be replaced. If determined that you need a replacement unit, we will work closely with you to equip you with the information you need to select the best HVAC system for your home.
If you think it may be time for a new air conditioning unit, call us at 210-658-0111.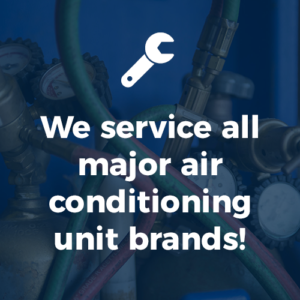 Maintenance & Repairs
The best way to preserve your air conditioning unit is through routine maintenance. Monthly care of your unit, such as changing out air filters, can help your system work efficiently during the months that your A/C is working the hardest.
Proactive care of your air conditioning unit is not only essential for a healthy system and comfortable home, but it can also save you money.
Yearly inspections can help catch any underperforming system elements, including freon or air conditioning ducts. By scheduling a comprehensive inspection of your air conditioning system each year, you may be able to catch repairs before they become costly replacements.
Our comprehensive air conditioning services include:
A/C inspection
A/C maintenance and repair
A/C installation
Refrigerant charge
Indoor air quality evaluation
Ductwork installation and repair
Smart thermostat installation
Our Cooling & Heating-Related Contracts
HVAC Maintenance Agreement
One A/C preventative maintenance inspection and one heater/furnace preventative maintenance inspection.
Need Air Conditioning Help?
Our friendly, experienced technicians are standing by.